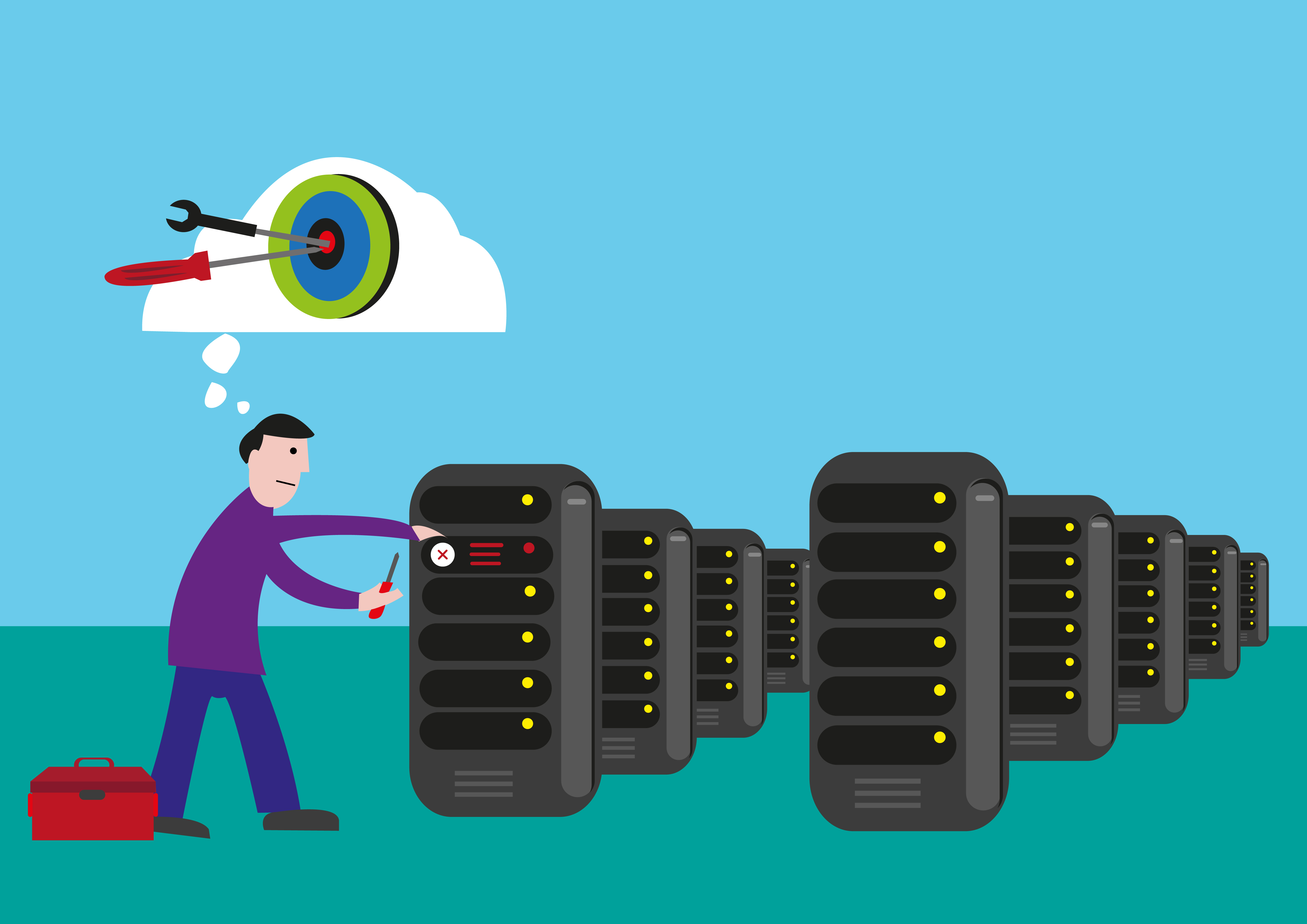 While data center migration can benefit enterprise from cloud such as scalability, security, save cost, and deliver high performance it can pose a serious threat to the project if proper planning is not made. Since you are considering to migrate on-premises data center to any type of cloud environment such as public, private or hybrid, you may be concerned about the risk of downtime and cost.
The top cloud migration challenges faced by the enterprise in 2017 are :
Minimizing downtime
Staying within budget
Performance Impact
In order to reduce the migration project period, IT Ops team have small window essential for migration. The challenges of competitive pressures, global follow-the-sun operations, real-time processes, and stringent service level agreements leave teams little opportunity to take systems off-line.
Cloud Migration Challenge to Avoid Downtime
Cloud experts suggest that the success of cloud migration depends on meticulous planning, using best practice, using automation, and experimenting with test servers. By conducting several tests one can identify the right process which shows the results of improved performance, reduced downtime, and high availability during the migration phase. IT Ops team should come up with a test plan and gain confidence before performing the migration.
The best possible time for migration is during weekends, but they also increase the migration cost. But the priority remains to avoid downtime during migration. Let's look at the tips that will smoothen your migration process:
Make thorough research and plan appropriately about the security, architecture, backup and recovery options.
Migration period is a good time to assess the support of old legacy systems by detecting if your on-premises legacy servers, applications, and services can make a smooth migration to the cloud.
Start experimenting and run tests – deploy servers with least dependencies in the cloud and observe the behavior of load.
Since there is no rush to migrate all the data, servers, and services at once, advance only after gaining experience in less complex migration.
Adopting serverless computing and DevOps practices open door to take complete advantage of automation and virtual platform.
Study the best practices and test cases to retune the process.
Never do it alone since many cloud providers offer white papers and demos to full professional services.
Use Specialist Tools
By using specialist tools, an organization can manage and monitor the migration project with reduced time. Many organizations have reported to cut down time by 30-40 percent in the migration process. The cost was further saved increasing their internal resources and using migration specialist to handle the core projects.
Planned Migration can reduce the impact on users and minimize downtime at each stage – discovery and feasibility, design and architect, implementation, and production.
Work with Specialized Partners
Data center migrations can be time-consuming and involve a number of repetitive tasks. Having specialized partners helping out in the migration stage can avoid the downtime and allows the internal team to concentrate more on the migration strategy.
Migration specialized partners have the necessary skills, tools, experiences, and resources to complete the assignment quickly. That their business model and carry out migrations for many organizations.
Limiting Migration Scope
Working with specialized partners and automation can radically reduce the downtime and team can save some time by limiting their scope in the migration process. Avoid migration of applications or services by identifying the resources that are unsupportive in the new cloud environment. This saves the uncertain complexities and time.
It is certain that data center migration can offer cost saving, performance, and efficiency. But one must not risk the ongoing services to users. Avoiding downtime should always be a priority.
Always Have a Rollback Plan
This is the most important thing that many ignore to consider. If things don't go well one should be able to undo it and restore to original operations. There should be a rollback plan if the migration didn't go well. If failure is not foreseen it might become more painful to restore and time-consuming.
Conclusion: We can avoid downtime and smooth the cloud migration process by performing experiments, identifying the unsupportive applications/services, working with specialized partners, using automation tools, and having a rollback plan. Interpole Technologies houses experts in cloud migration and they offer cloud migration solution to the organizations.
---
About InterPole
InterPole was established in 1996 and has been engaged in web hosting, email, and management of IT infrastructure. InterPole pioneered with Virtual Private Servers in 2004 and Cloud Hosting in 2008. Over the years, InterPole has worked with over 6200 mid-sized businesses and startups, and have assisted them in their journey towards the adoption of modern technologies through the Internet. InterPole is a Standard Consulting Partner of Amazon AWS and Microsoft Azure. With this partnership, provides Managed AWS service and maintains a team of engineers who are trained and certified for the specific cloud platforms. These benefits companies in defining their cloud strategy and making a well-planned journey, reliably and cost-effectively.